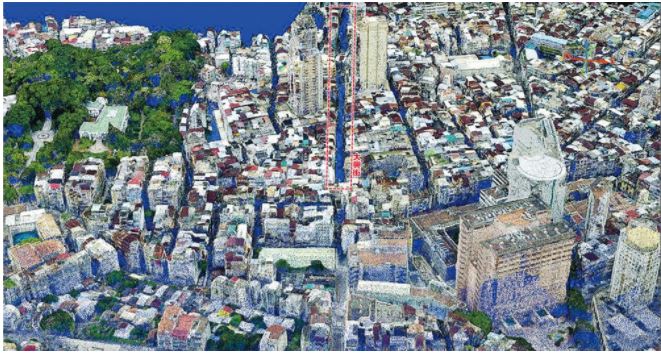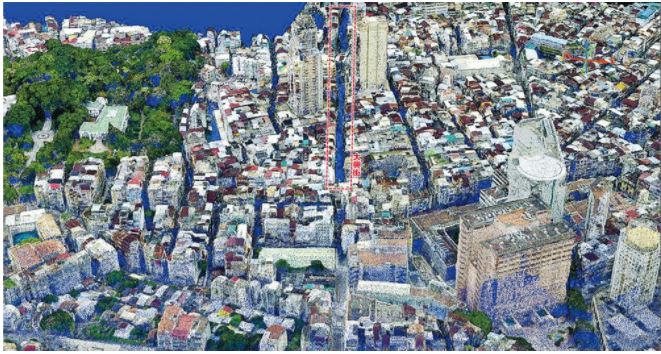 On Saturday, August 26, 2017, Phyllis Tsang from Ming Pao visited Star Vision Limited (SVL).  The aim of the visit was to interview Lee Wei Pang, Managing Director of SVL to acquire information on the company's use of aerial photography for geo-information analysis and simulation results of flood prone cities.
In summary, the main activity that propelled SVL's interest in this project was the concern for the coastal city of Macau and its disaster prevention capacity during typhoons or high tide.  Using three-dimensional (3D) measurement and analysis techniques from aerial photographs  SVL created a 3D city model to assess the city of Macau.  The 3D model facilitates street flooding situations, that is, post disaster analysis, maps, a simulation of different water levels and the state of physical structures in the city such as dams, buildings and bridges. This information is useful for disaster precautionary measurements, disaster relief, archaeology, property development, site selection and other projects.
As a professional aerial photography firm, SVL has been using a  large number of aerial photographs to form three-dimensional models for various projects. The models are accurately determined, within a few centimetres, to produce reliable geospatial information for analysis and simulations.
Mr. Lee has been a developer of the Innovation and Technology Commission's Innovation Technology Fund.  SVL believes that the there is a bright future for 3D aerial photography measurement and analysis in city planning, disaster prevention and relief and a wide range of other applications.
The full article can be found at:
Chinese Version: https://news.mingpao.com/pns/dailynews/web_tc/article/20170827/s00001/1503769618229
English Version: 3D-Aerial-Photography-measurement-for-Macau-flooding-news-article-English